5 Tools to Discover Industry Influencers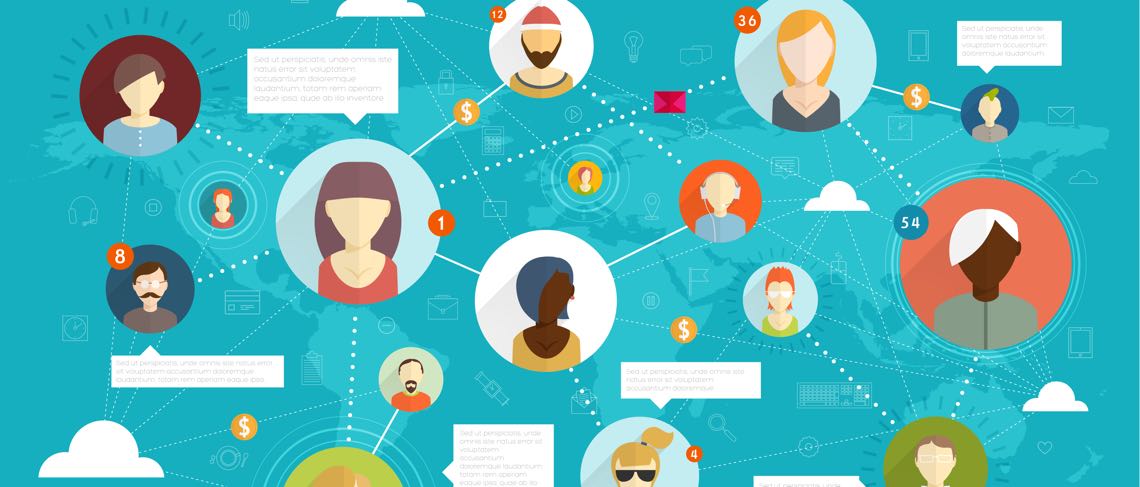 Over the past few years we have seen a lot of attention being directed towards online influencers as a new way to engage and open gateways to audiences with a large following.
An influencer program that can identify trusted industry voices, and maintains relationships with these leading influencers can be one of the most effective ways for brands to share and amplify their content, get product feedback or promote their social media campaigns online.
Influencer marketing can be defined as a form of marketing that identifies and targets individuals and industry thought leaders who can influence potential buyers online through peer recommendations.
In the past, brands may have only focused on popular online bloggers and celebrities but today there is a new wave of "everyday" social savay consumers that can have just as large an impact.
Therefore, it is vital that you find the relevant thought leaders and influencers within your industry and develop relationships with them, as this can be one of the most effective ways to create a buzz about your brand, increase your credibility within your industry and expand your company's reach online.
However, with millions of influencers spread across different social channels one of the biggest channels faced is finding the movers and shakers within your industry!
So, in today's post we'll be looking at some of the best tools that you can to find key industry influencers with a little breakdown of the features and benefits of each of the tools.
Audiense (Formally SocialBro)
With Audience's filter system you can search profiles based on the keywords in people's bio and location, you can then sort this list based on a variety of categories such as influence which is based on their Kred score, the numbers of followers they have, how many lists they are on, followers ration and how many time they tweet per days.
Once you have identified the influencers you want to connect with you can then select those users and add them to Twitter lists. Once the users have been added to the lists you can then monitor their conversations using tools such as Hootsuite, or advertise to them directly using Twitter's tailored audiences.
Buzzsumo
With Buzzsumo you can identify the most popular content online based on certain keywords and also the people that are sharing this content. With their influencer search tool Buzzsumo makes it super easy to find key influencers based on your search queries. For example If I was looking to find influencers within the SEO industry, I would run an influencer search like I have below.
You can then breakdown the person's influence using key metrics such as how many followers they have, how often they post and also by website metrics such as domain authority.
Followerwonk
FollowerWonk is part of the Moz tool which provides a range of for social media and SEO. The tool provides in-depth Twitter analytics and is a great way to identify key influencers on the platform..
Finding influencers using Followerwonk is made easy using their advanced search function. Just enter a keyword, product name, topic, or industry and Followerwonk will generate a report for you of everyone who uses that term or phrase in their Twitter bio.

Once your report has been created you can segment the list further based on the number of followers they have, tweets they have sent, their social influence and location.
Little Bird
Little Bird is another tool that helps save time and make things a little easier. The tool helps you analyse social data to find the most relevant influencers within your industry. The tool makes it easily to identify the most influential users by topic, hashtag or keyword.
You can they create your own custom network of influencers which can then be exported to CSV. You can also segment users based on communities and also locations. For brands Little Bird can save countless hours of searching and analysing who is worth paying attention to online.
Traackr
Traackr is one of the most powerful influencer marketing tools that's focused on developing relationships with influencers and then managing those relationships all in the one place. Features include influencer discovery, insights and measurement. Their customers include some of the world's biggest brands such as Adidas, Orange, EMC and Zendesk.
What are your favourite tools for influencer discovery? Tell us in the comments below!