Internet Marketing Lead Generation Ecosystem – Infographic
Building something as complex and intricate as an Internet marketing campaign can be challenging without a set of instructions. Here at Internet marketing agency
Straight North, we've spent a lot of time examining what goes into a successful campaign and used that information to create the following infographic.
With this serving as a blueprint of sorts, it can be easier to organize and assemble all of the components that go into a lead generation campaign. Different website visitors
convert for different reasons, so it's vital that campaigns are built with all of these components in place.
Whether you're building a new campaign from scratch or overhauling an existing one, this infographic of the lead generation ecosystem can give you the instructions you need to get started.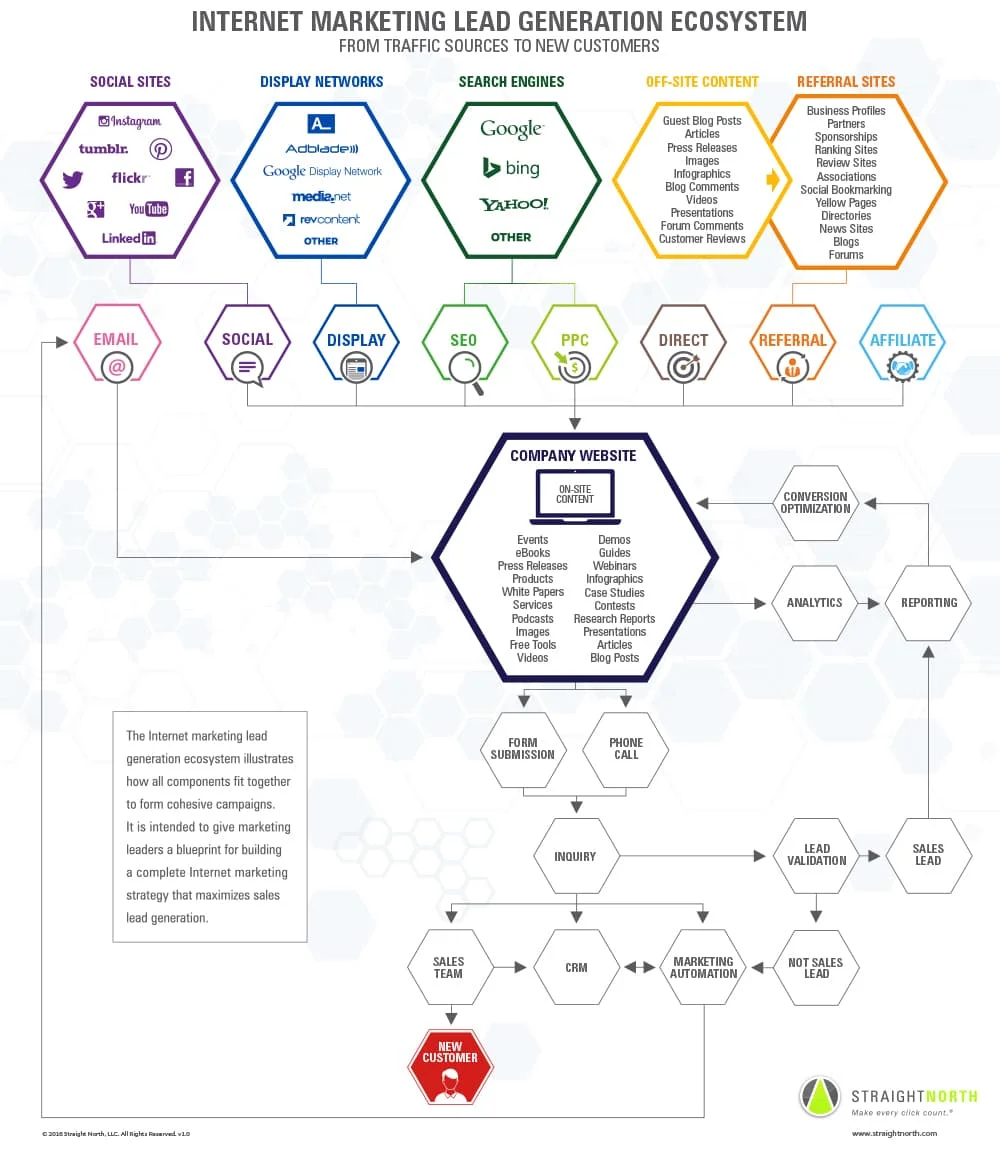 Brad Shorr is Director of Content Strategy for Straight North, which provides SEO and PPC services, and is a leader among Internet marketing companies. Shorr has more
than 25 years of marketing, sales and management experience, and has been featured on reputable sites including Forbes and Entrepreneur.